Glycine Soja (soybean) seed extract; Protein or NOT?
We don't think so!!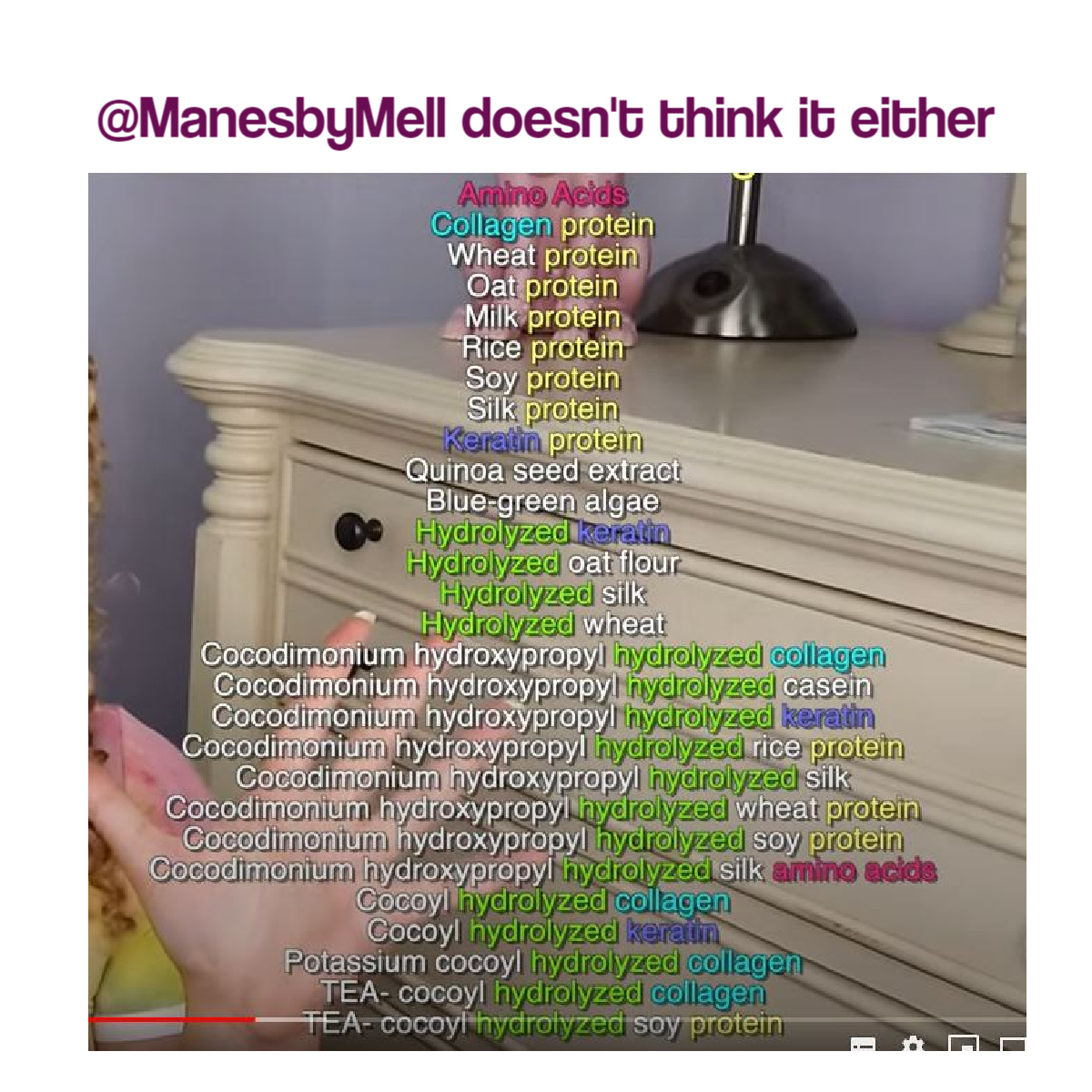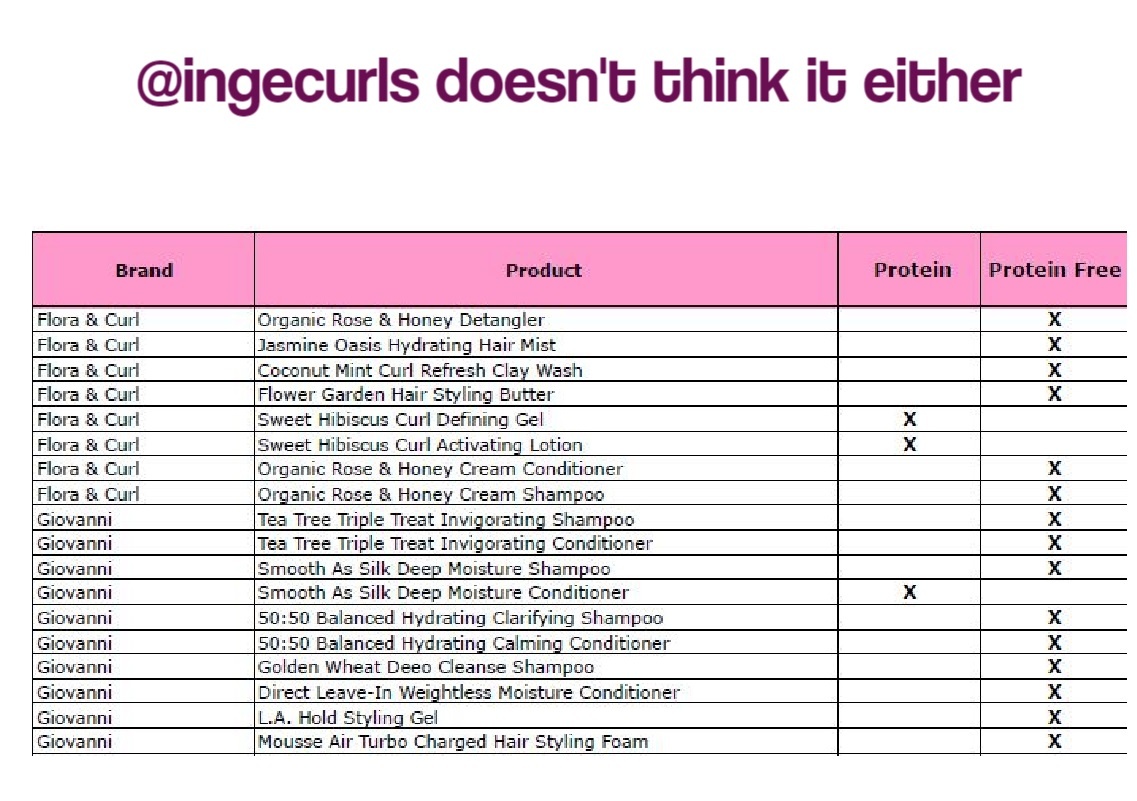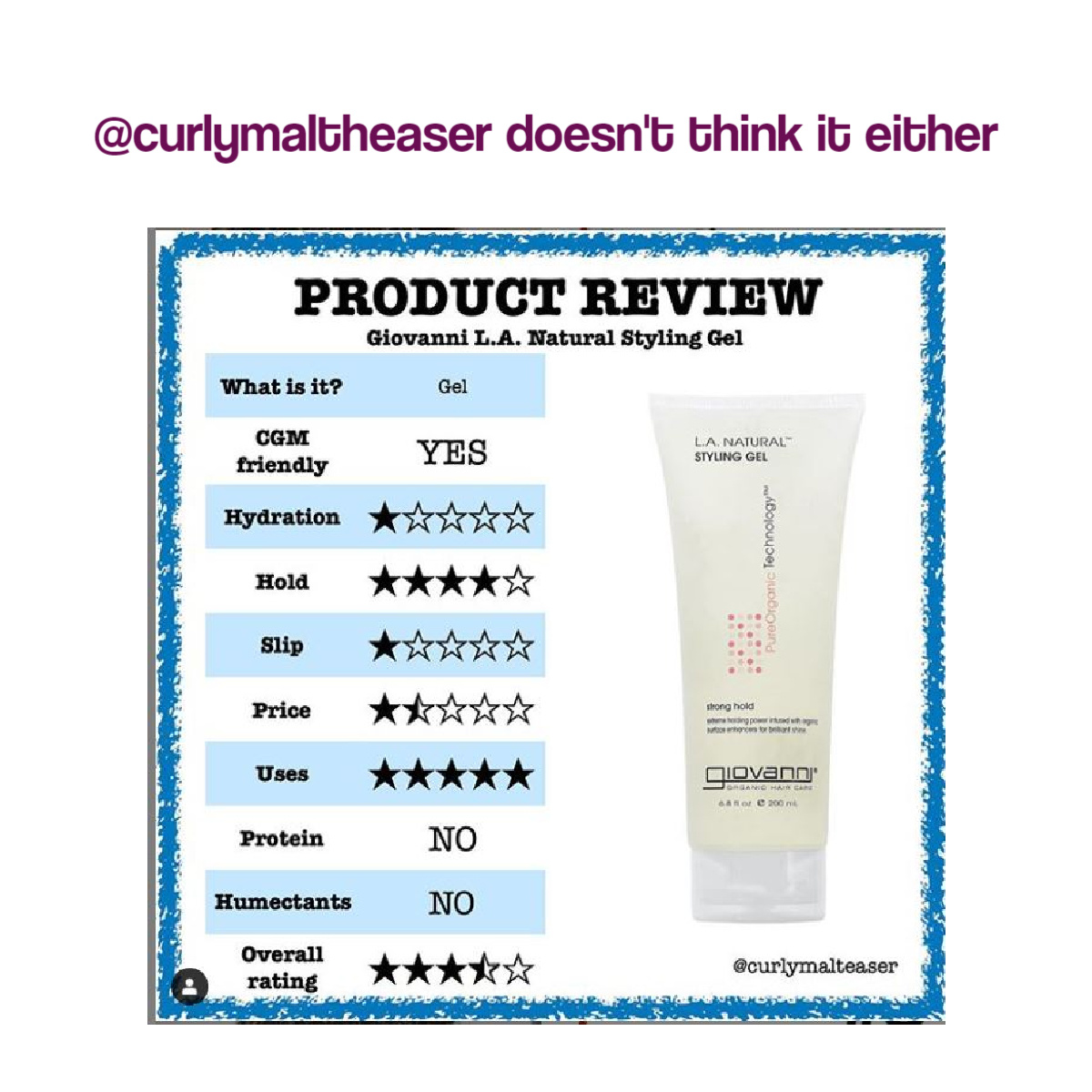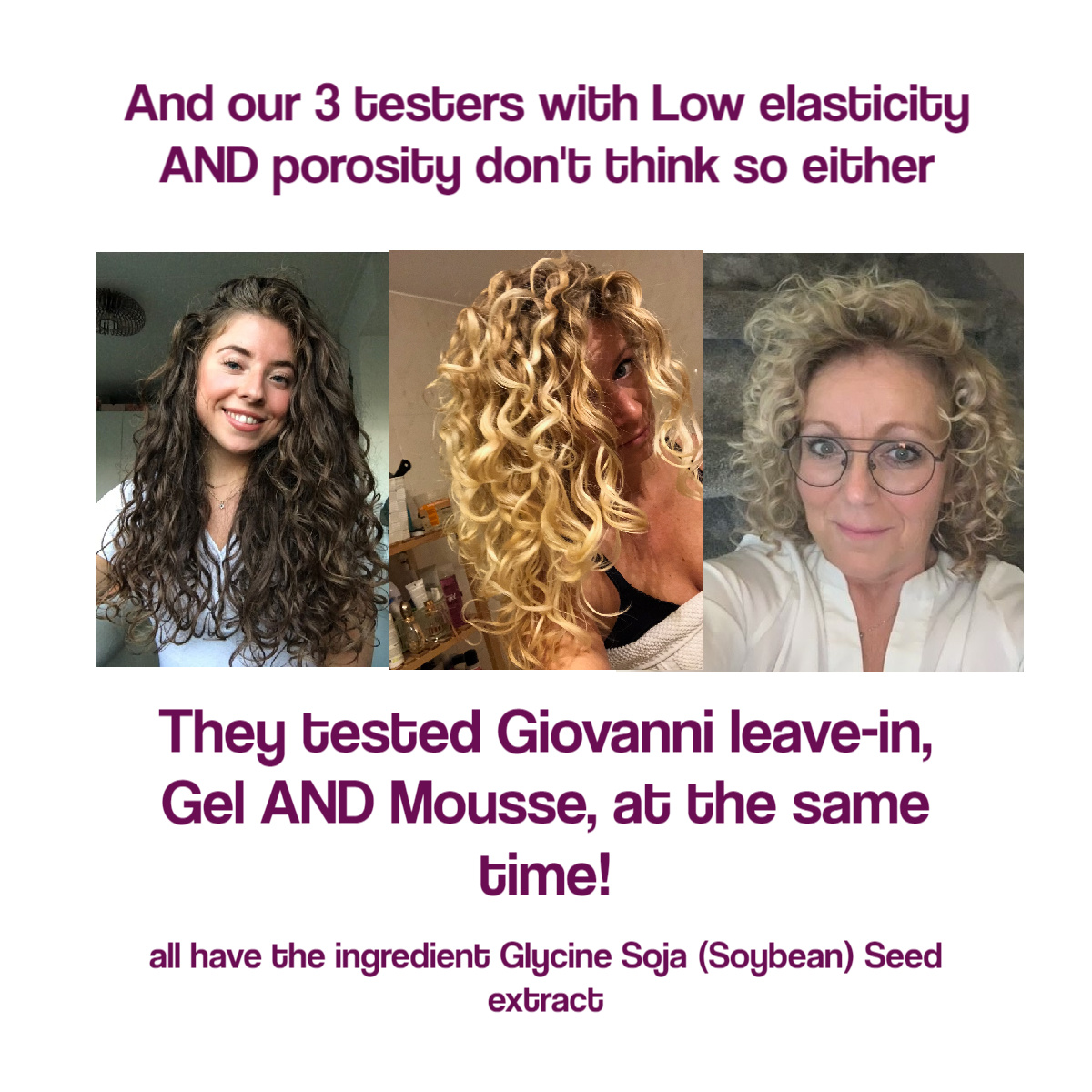 Response from tester Annabel:
Thanks for the products and for being able to test them!
In my opinion they certainly work very well. The right photo (the second) is how my curls are normal with my current products and the left (first) photo with Giovanni's products. I don't notice a lot of difference in the way my hair looks. I already love the products! My curls are still very well defined (maybe even better than with my current products). Also right when applying the leave-in I noticed that it went super well in my hair and there was a lot of slip. I then crunched the mousse into my hair and then the gel. I also think the hold is very good. I diffused my curls on Friday and have actually not noticed that they have slumped! I only noticed some frizz on the top of my hair but I will get the hang of it to reduce this.
Conclusion: The products are definitely added to my routine !!
Response from tester Monique:
I've been testing them since this week, I actually wanted to send you my report tomorrow. Now just a quick break in my break.
My hair reacts very differently to it, I first use the leave in and I only need a very little bit of it, I don't feel that it would otherwise be too heavy for my hair, it smells delicious and can brush my hair well , then we put in the airy mousse I have 4 pumps more than enough for my hair it distributes well and cleans up nicely, then a little bit of the gel in it but had the idea that the gel dries out my hair a bit I have also tried the mousse with only the flora and curls gel and had the idea that it dried out less but all in all I like it
What I do miss is a bit of volume and shine, as a finish I add a little argan oil for the shine and around. to tame the fluff a little bit.
I am still looking for more volume and shine but all in all I really like the products !! I am still very curious about what route 66 could mean for my hair !!!
Thank you for letting me try this out for you
 really enjoyed doing it !!! Here is a picture of how my hair was this morning.
Response from Shiela:
What nice products!
I had done a co-wash twice. Then I used the leave in, but when I put it in, I already had the idea that I was taking too much of it ... then the gel and foam. Have to say that it was very good, only because it was too flat on my head I was always with my hands on it, which caused too much fluff on top.
Saturday I washed again then it was pretty good, only terrible in the morning ....
Co-wash again and then the same routine again, only slightly adjusted the amount. In itself I think that my hair can handle this well, just need to coordinate the correct quantities.
I do get fluff on top so I think I'll try some nivea curl reme tomorrow anyway ....
Compared to the hair products (conditioner, Bounce curl, leave-in, Boucleme gel, Pantenne foam) without protein that I already used, I don't notice any difference. I still get a nice compact curl.
I will certainly add this brand to my products.
CONCLUSION
We will still designate those products that contain no further protein but Glycine Soy (soy) Seed Extract as a product without protein. Extracts are too big to act as protein, extracts cannot really penetrate your hair.
This product CAN react as protein on some curls, but that is also possible with protein free productswith eg Aloe Vera. It is up to you to discover how your curls have certain specific characteristics, and unfortunately this is all part of the CG process :).