Review Tropicgyal Naturals
Review Tropicgyal Naturals
BiggerThe bigger the hair, the harder they stare
In collaboration with @ cgproducten.nl I was able to test the new Tropicgyal Naturals brand!
The Tropicgyal Naturals brand is known for its powerful hair products based on only the best that nature has to offer. All products are made from organic ingredients without synthetic fragrances and preservatives. All Tropicgyal Naturals products are therefore fully ECO and CG Method proof. This product is for every hair type!
Ervaring My experience ➿
I am in love with these products! My hair is firmer, fuller and softer! In other words, healthier! 
I have tested this product for 4 weeks;
The pictures show that I had to experiment with the hair sealant (care oil). In photo 2 I clearly used too much oil. After this I found a better balance! I washed it once or twice a week with the herbal hair wash (put in a DIY mask for that). I styled it every time with the AMAZING hair tea, oil, flaxseed gel (replacing the water with the hair tea when making the flaxseed). I found that I needed a little more for now, so I added a little bit of cream or leave in to the routine after the hair tea. The results speak for themselves!
The hair tea is also great to refresh with, in the morning I spray it on my hair and my curls pop up again!
The herbal hair wash and herbal hair rinse tea nourish, condition and cleanse the hair and scalp. It also helps relieve the symptoms of dry / itchy scalp and dandruff, stimulate hair growth, strengthen your hair, detangle your hair, add shine, reduce dryness, frizz, define your curls and much more !
The herbal hair wash is a powder that you make with water. You put this in your hair and let it soak for at least 20 minutes to get the most out of the product!
You can use the herbal hair tea as rinse, leave in and refresh!
The oils are also very fine and smell great! More information can be found on the site of CG products.
For the use and other tips such as making linseed gel with the hair tea and making a deep co you can find on her instagram; tropicgyalnaturals.
If your scalp has problems, this product is probably also very suitable! And if you have any questions you can send her a DM.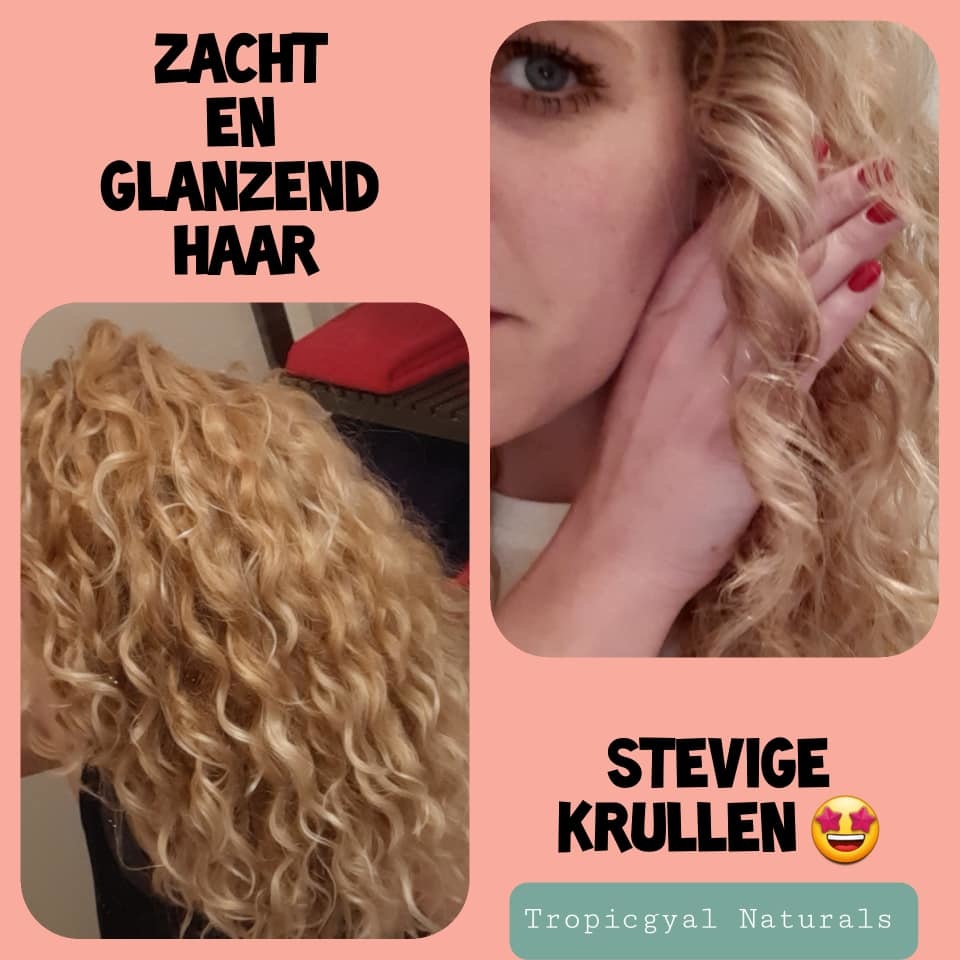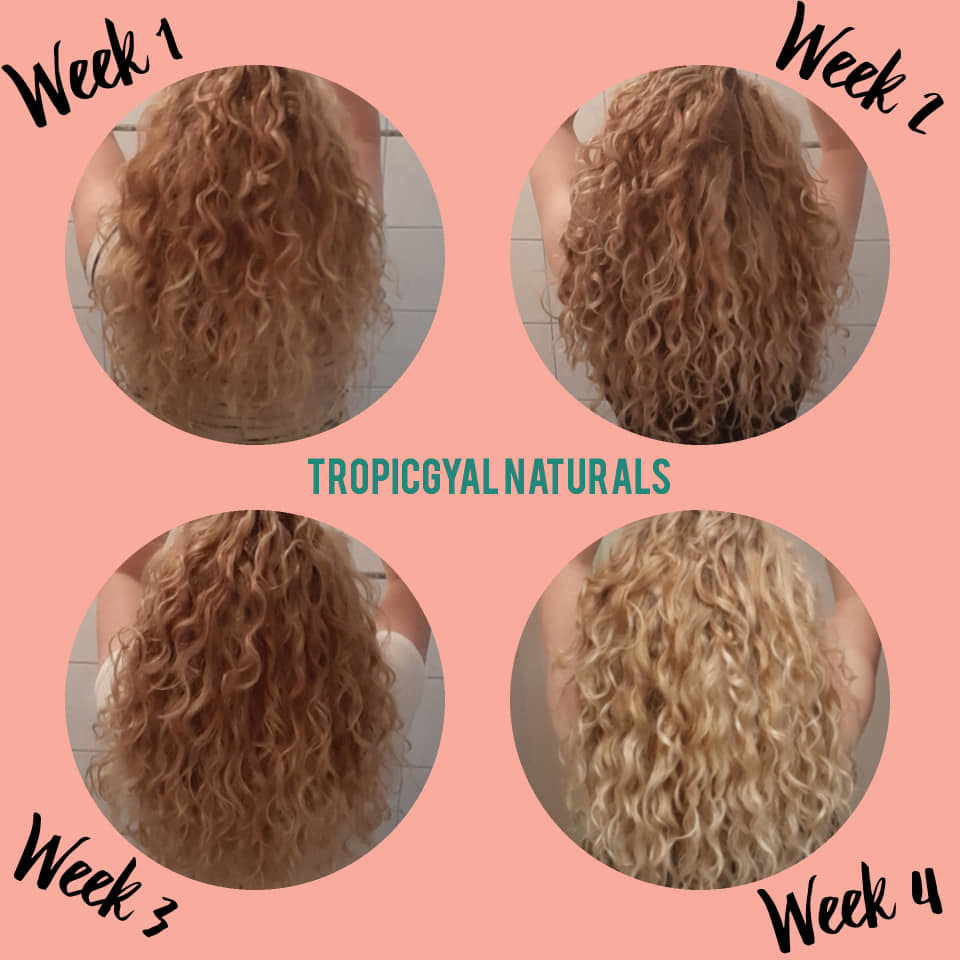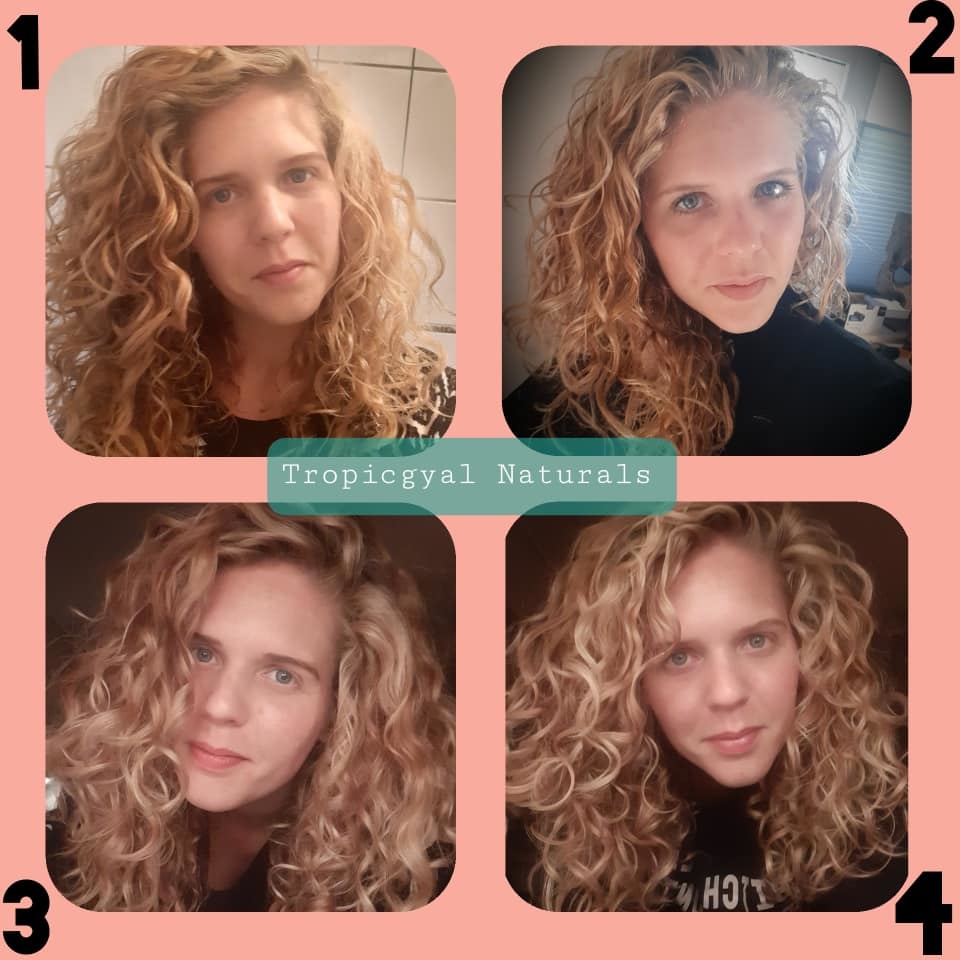 Esmee Maathuis ** mei 2020 **